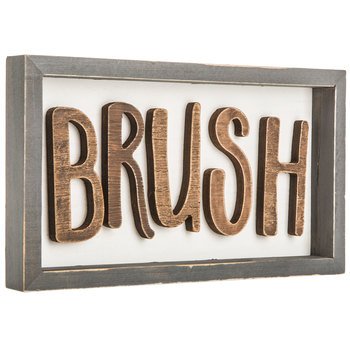 How many people love wooden craft ?
Wood comes from the nature, we feel it much closer than plastic or steel. I suppose most of us like the wood, but how many people love the wooden crafts very much?
USA is Chinese main export market of wooden craft products,For the sake of work, we spent large time with workers in workshop, not only discuss the production process or bold the production notes, sometimes we also request their thought on the product they made. My frequent question is Will you buy the products if you are a consumer? Very sadly, almost workers were not going to buy it , even they reject to have one home decor as a free gift. Our workers said they could not find real function of it. Most of wooden home decor was same as firewood in their view, just with different sales price. Frankly, we sometimes use the unpainted solid wood for BBQ ignition. We can consider the question in that way, how many people love wooden craft is up to how many people think the wooden craft is useful.
DIY becomes more and more popular, you can buy the materials in Jo-aan, Hobbylobby, Michaels and easily make a unique craft by yourself. The DIY process is very near to our craft production. Cutting board, grinding, assemble, painting. Any error in the process could probably make a bad end. Most of people likes a nice appearance, well works products. Then, the question changes to how can you make the products satisfy people's expectation.
Sinomat Limited has a team with passion on wooden crafts, maintaining progress. They have design dept to assist your product development, QA team to guarantee your brand, provide end to end supply chain service for you, from factory to your end.
Their partner also make orders for Horizon Group, Hobbylobby.
Enjoy the cooperation with Sinomat Limited.
Sincerely,
Charlie